By Magdalena A K Muir
California has traditionally had a Mediterranean climate but that may have permanently changed as the winter rains do not come and drought persists in the state. The drought in California is a part of large drought in the US Southwest.
December's rains enabled Californians to finally meet Governor Brown's call for a 20 percent reduction in monthly water consumption, but more restrictions loom as the state adapts to a drought. A survey released Tuesday that showed an unusually rainy month helped residents cut water use by 22 percent statewide from December 2013 levels. But the Sierra Nevada snowpack, which supplies a third of California's water, is 75 percent below its historical average.
For the first time in recorded history, there was no measurable rainfall in downtown San Francisco in January when winter rains usually come. Governor Brown called on Californians to use 20 percent less water last year when he declared a drought emergency. The closest they previously came to reaching that goal was in August, when water use dropped 11.6 percent. The state has authorized cities to fine people $500 a day for violating restrictions on lawn watering and washing cars.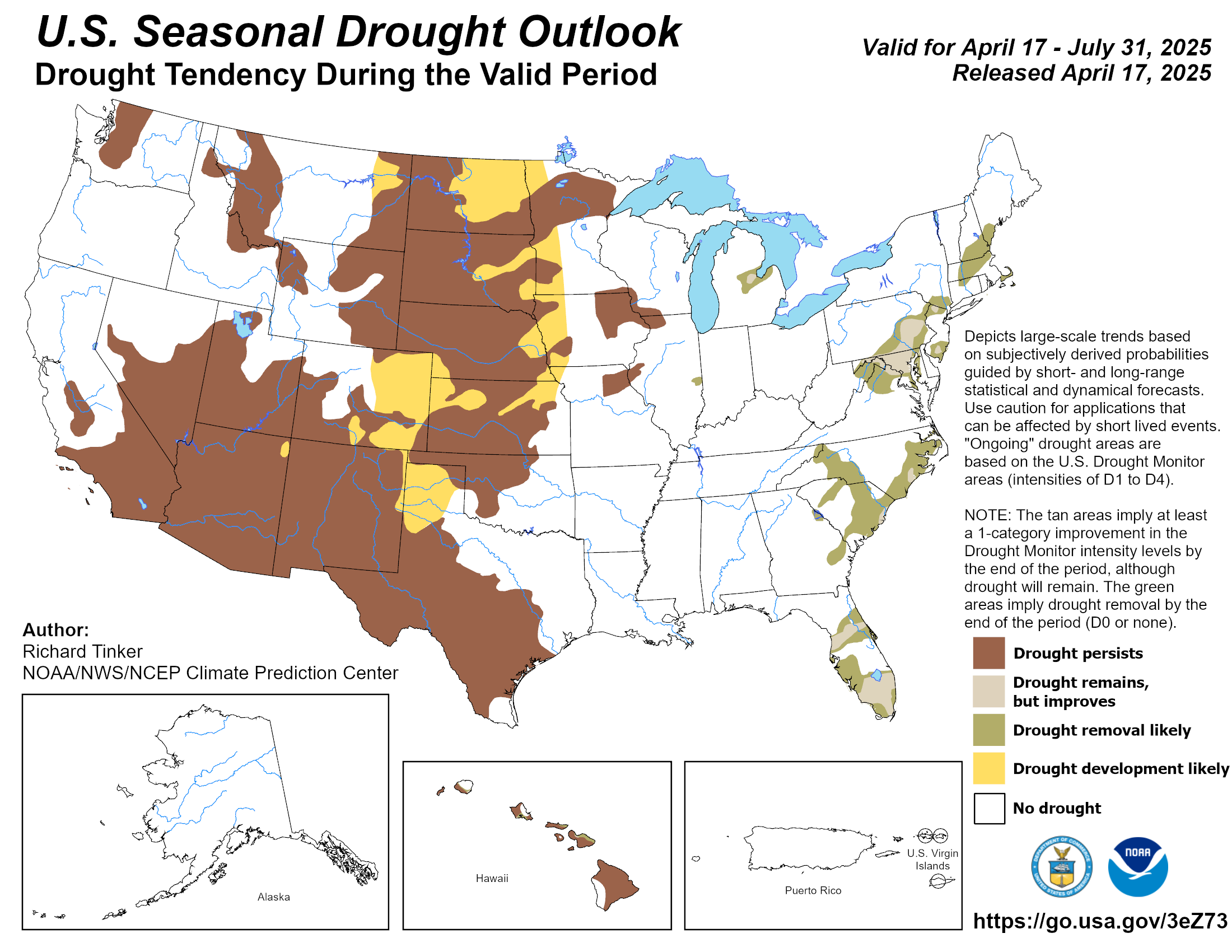 Further information:
US Seasonal Drought Outlook
http://www.cpc.ncep.noaa.gov/products/expert_assessment/sdo_summary.html
Current Conditions, California Drought,  Pacific Institute
Associated Press article as posted in New York Times: California : Water use down but emergency persists